Peninsula Compost has been in service for nearly 15 years. We strive to provide a trustworthy, quality, and personal level of service to all our clients around Australia. We specialize in customizable packages to suit the needs of our clients.
During the process, one of your expert horticulturists will pay your site a visit to help you determine the best maintenance plan. We will deliver and advise on all aspects of the landscaping projects – no matter how big or small.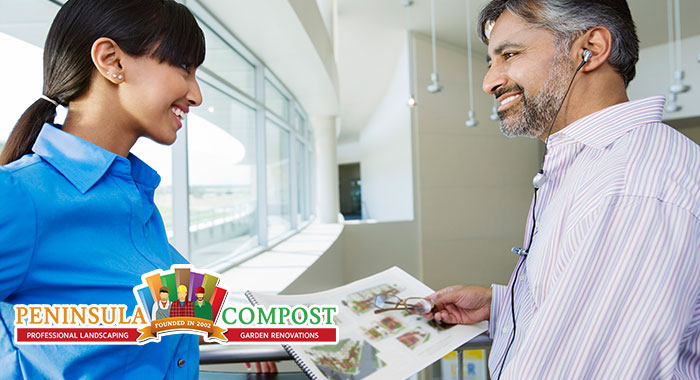 We also offer a free consultation service to help you determine what you really want with your landscaping design.
Construct and Design — Peninsula Compost has created the perfect team of professional craftsmen and expert landscapers. We believe having the right team will make all the difference between a good job and a great job.
Here are the services we offer:
On the site consultation
Customizable concept plan
3D drawings
Landscape details and specifications
Site work and preparation
Decorative gravel surfaces
Decking
Garden fencing
Outdoor lighting
Limestone features such as planters and walls
Water features
Garden Art
Sails and Pergola
Brick planters and walls
Commercial landscaping
Garden makeovers and renovations
All aspects of maintenance
Peninsula Compost focuses on the selection of plants and décor, based on your design, home, environment and location. We offer sensible garden design solutions that are both aesthetically pleasing and easy to maintain.
We will also undertake the completion process of dealing with council regulations that are necessary to complete your renovation development application.
As Peninsula Compost works with the outdoor environment, we are committed to sustaining eco-friendly designs when creating gardens to help maintain the natural landscape. We will work with you to create the garden of your dreams and turn it into reality.